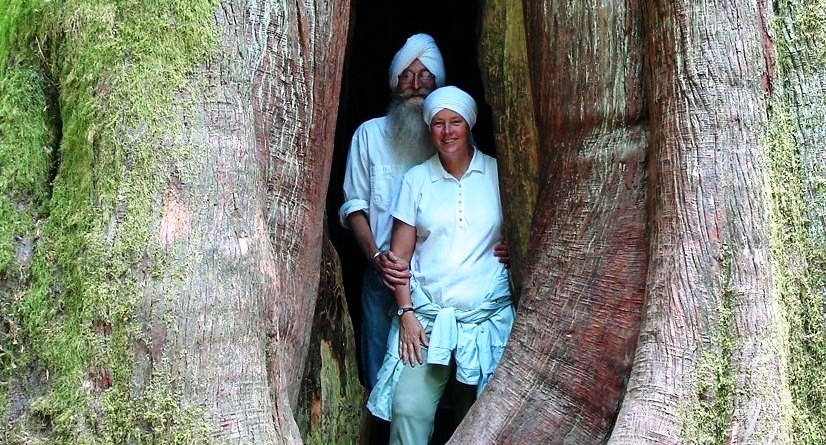 We are organic growers of well over 160 varieties of hardy fig trees for the Pacific Coast of Canada and beyond. We also grow a wealth of rare and unusual Permaculture-inspired fruit and nut trees, berries and edible ground covers. As a small family-run specialty nursery we pride ourselves in the quality of our trees and the care in which they are lovingly shipped throughout Canada. We are located 'out in the boonies' on perfectly lovely Denman Island, which is near Courtenay on Vancouver Island.
Devmurti and Hari Amrit have been organically growing plants and trees for most of their lives. We believe that each of us can create a Garden of Eden wherever we live, whether it is on a farm, on a busy city lot or even in an apartment. Being able to eat delicious and healthy food from ones' own gardening efforts is a true joy of life that we hope everyone can experience!
From out first taste of a sun-ripened fig right off the tree, back in the summer of 2006, we were hooked. We now joke that we couldn't decide which type of fig that we tasted we liked the best, so we decided to grow them all. We hope you become as passionate for figs as we are.
_________________________________________________
When summer lies upon the world
and in a noon of gold
beneath the roof of sleeping leaves
the dreams of trees unfold.
– j. r. r. tolkien